Learn more about the process of closing on your grant award and what documents will be required at your closing appointment on the "Closing Documents" page. For more helpful guides and documents on various aspects of the program, see the "Program Materials" page.
The Homeowner Journey to Repairs or Reimbursement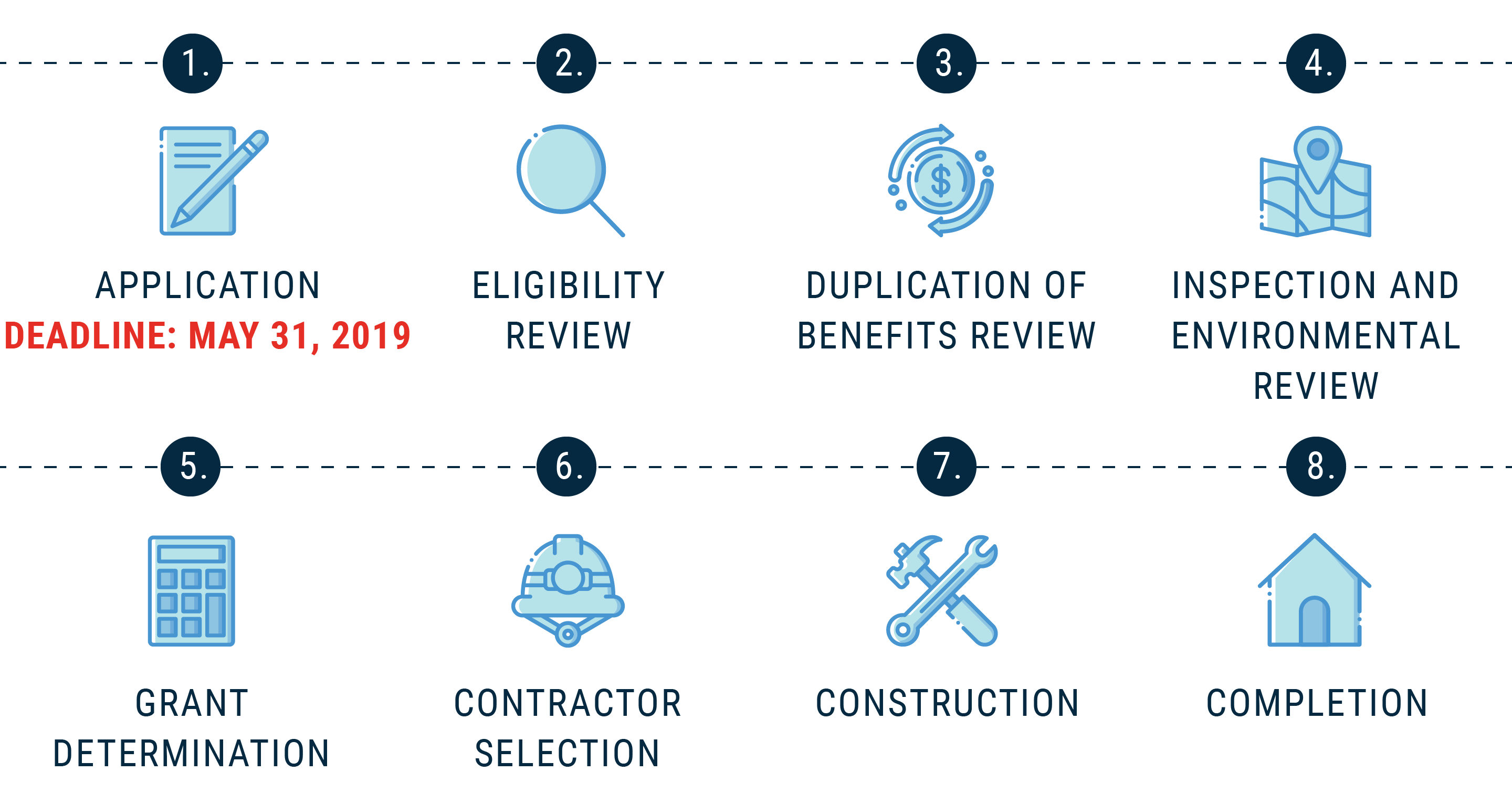 All homeowners impacted by Hurricane Matthew should dial 2-1-1 to schedule an appointment at a ReBuild NC application center to complete an application.
Application Center Locations