HURRICANE MATTHEW CDBG-DR ACTION PLAN: SUBSTANTIAL AMENDMENT 5
1

of

4
HOME AGAIN SPOTLIGHT
As part of ReBuild NC's homeowner spotlight series, a Robeson County resident tells us what it's like to be home again.
Watch the video
2

of

4
MITIGATION ACTION PLAN COMMENT PERIOD & PUBLIC HEARINGS
Submit a comment or attend a public hearing to give feedback on the state's draft Action Plan plan for using federal disaster mitigation funds.
Learn more and submit a comment
3

of

4
DIAL 2-1-1 FOR MORE INFORMATION OR TO CHECK YOUR STATUS
Program representatives are available to answer your questions.
4

of

4
Learn more about the process of closing on your grant award and what documents will be required at your closing appointment on the "Closing Documents" page. For more helpful guides and documents on various aspects of the program, see the "Program Materials" page.
The Homeowner Journey to Repairs or Reimbursement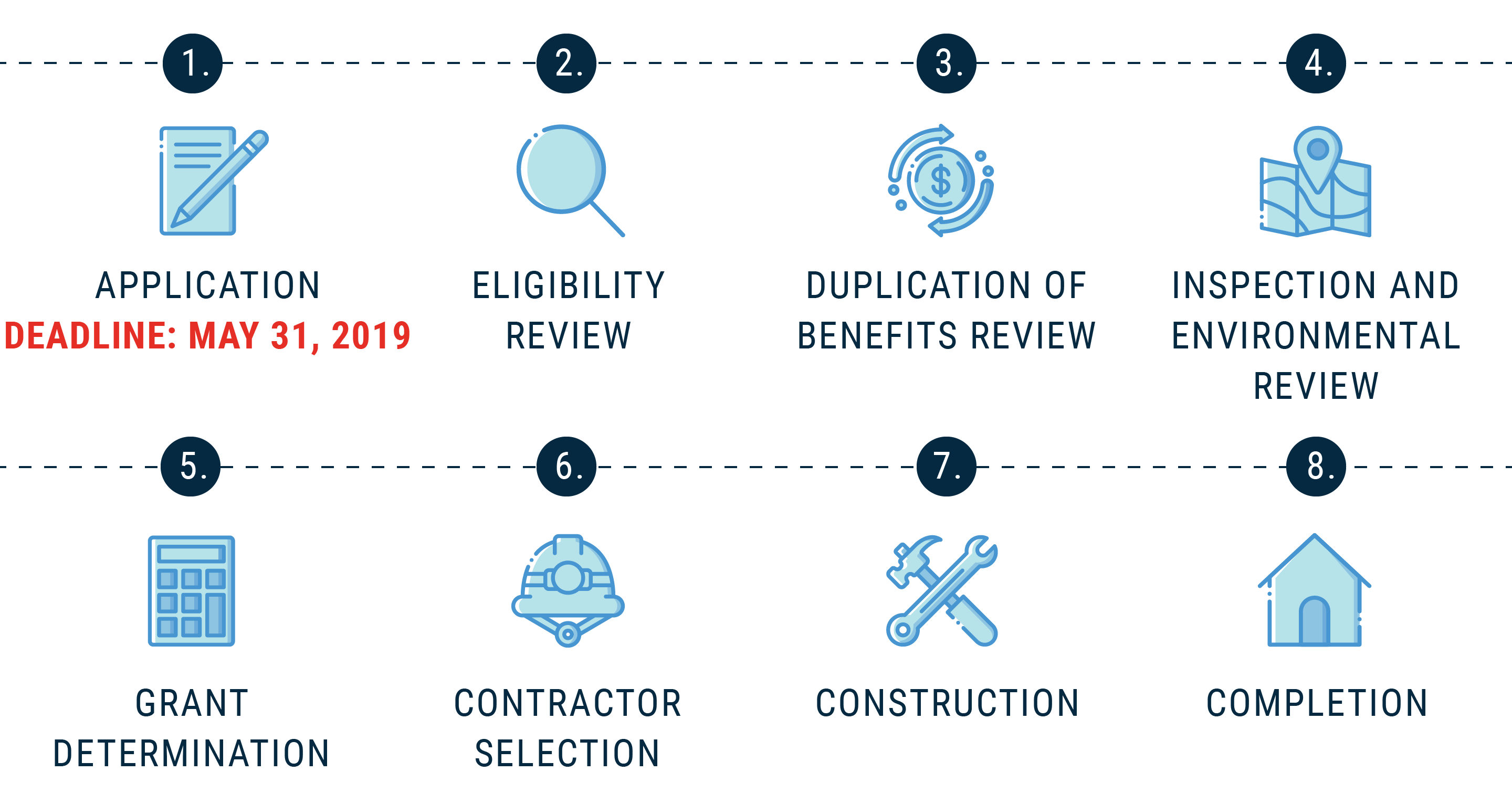 All homeowners impacted by Hurricane Matthew should dial 2-1-1 to schedule an appointment at a ReBuild NC application center to complete an application.
A MESSAGE FROM THE GOVERNOR
Application Center Locations